In recent years, Joe Hisaishi, who is also active as a conductor, has started a series that brings out the new charm of classical pieces from the perspective of a composer. That is "JOE HISAISHI FUTURE ORCHESTRA CLASSICS".
Hisaishi formed a new orchestra "Future Orchestra Classics" and held "Vol.1" in July 2019. He conducted Beethoven's Symphonies Nos. 5 and 7 with a new interpretation and gained enthusiastic support from classical fans to a young audience. Since "Vol.2" in February 2020, Hisaishi has been working on Brahms' symphony series.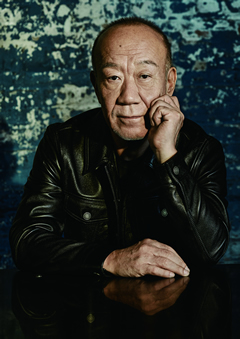 Joe Hisaishi started to show his interest in minimal music when he was a student at Kunitachi College of Music, Japan and started his career as a contemporary music composer. Presentation of MKWAJU in 1981 and the release of his first album "Information" in the following year was the kickoff of his career as a solo artist. Starting with Nausicaa of the Valley of the Wind (1984), Hisaishi has produced music for 10 Hayao Miyazaki films. He also composed the music for HANA-BI directed by Takeshi Kitano, Departures directed by Yojiro Takita, Villain directed by Sang-il Lee, The Tale of Princess Kaguya directed by Isao Takahata, What A Wonderful Family! series directed by Yoji Yamada.
Hisaishi also is well-reputed as a skilled performer, ranging from piano soloist to orchestra conductor. In 2004, he assumed a post of first music director of New Japan Philharmonic "World Dream Orchestra (W.D.O.)". He also starts to present world tour "Joe Hisaishi Symphonic Concert: Music from the Studio Ghibli Films of Hayao Miyazaki"(visiting Paris, Melbourne, San Jose, Los Angeles, New York, Prague and Brussels & Lyon, etc.).In recent years, he works as a classical music conductor and also composed new works in a contemporary music style, including "TRI-AD for Large Orchestra"(2016), "The East Land Symphony"(2016), "ad Universum"(2019) and "Border Concerto for 3 Horns and Orchestra"(2020). Hisaishi has collaborated with a wide range of artists including Philip Glass, David Lang, Mischa Maisky, and orchestra Hong Kong Philharmonic, Melbourne Symphony Orchestra, Singapore Symphony Orchestra among others.
Since 2014, he has been working as a producer and conductor, and holding contemporary music concerts called "JOE HISAISHI presents MUSIC FUTURE", which concert series earned him enormous popularity and records as a live album. In 2019, he also started leading a concert series "Future Orchestra Classics (FOC)"and released Beethoven Symphony Box CD that was given "Special Prize" from 57th Record Academy Award Japan 2019.He is appointed two new positions : Composer in Residence and Music Partner with New Japan Philharmonic Orchestra from September 2020, and Principal Guest Conductor with Japan Century Orchestra from April 2021.
His unique inputs to the concerts as a contemporary musical composer is highly appreciated and his continuous enthusiasm for musical activities that go beyond ordinary creative work is anticipated worldwide.
Official Site http://joehisaishi.com/